You'll Be Sent To Your Report In A Moment But First Here's a Special Offer for You Which EXPIRES After You Leave this Page...
"Download These Swipes and Templates Which Have Already Made $7,928,389.01 and Claim Your $497 Surprise Gift Totally for FREE…"
You've just invested in the Child's Play Profits Report - well done!
The Report you just bought is like an instruction manual you can follow along step by step;
And if you have lots of time to work through everything and lots of will power and determination to put all the pieces together then you'll finally start making profits online.
Now You Can Get Be Accelerated
Directly To The Money By Getting
These Done-For-You Templates
Which Have Already Made $7,928,389.01...
So you can avoid all the dangers, time-consuming trial and error and costly mistakes and...
Get all the money-making templates you need...
And Start Making Money Immediately
Without All The Hard Work…
Because I've done all the hard work for you by creating, testing, tweaking and perfecting my personal portfolio of powerful, swipe & deploy, cash-creating templates...
This is like me personally giving you the keys to unlocking the money online.
You are getting the ultimate money-making shortcut here...
And you can turn them on today to start getting more customers, more sales and more money.
Let me show you everything you're getting here;
Cash-In Like Clockwork with Michael Cheney's
Personal Seven Million Dollar Swipe File!
Word-for-word, the single most important way to craft cash-creating headlines
21 ways to guarantee your emails get opened and you get masses of clicks and sales
Finally unlocked - my personal collection of proven-to-sell headlines, subject lines and trigger words
Countless real-life examples of phrases that hypnotize buyers into giving you money
These are quite simply magic words that make you money.
Use them and you will see profits.
And you're going to succeed quickly with this because you will...
You're Also Getting Stacks of Easy Sales
By Grabbing The $7 Million Salesletter Template
I want to make your path to more leads and more sales even easier...
By giving you my proven, patented and battle-tested $7 million salesletter template...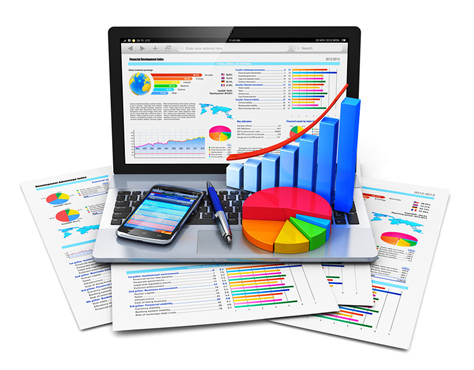 The Same Template That Has Raked In Over $7 Million In Sales For Me And My Clients
An Easy To Use Template That Will Make You Big Sales Online
The Simple Copy-And-Paste Method For Selling Digital Or Physical Products Online
And Lots, Lots More

And because you want to make as many sales as possible…
You're Unlocking These Powerful Triggers That "Hypnotize" People Into Giving You Money...
Yes.
You're getting your hands on my Personal Power-Selling Template so you'll discover;
How To Crush The Most Common Objections Of "Need to think about it", "Not enough money" and "Not enough time"
How To Boost Your Closing Rate By Upto 312% Or Higher
How To Sell With Confidence, Clarity And Conviction Everything You Need To Do And Say To Become A "Master Closer"
How To Make High Ticket Sales Without Referrals Or Time-Consuming Relationship Building
It simply doesn't get any easier than this...
And You'll Also Make Money Quickly & Easily With This
Cash-Creating 60-Megaton Graphics Pack...
If you really want to ramp up the profits you need the best graphics out there. And that's exactly what you're getting this 60-Megaton Graphics Pack.
You'll never be caught short again as this amazing pack of powerful and professionally-designed graphics includes;
Kick-Ass High Optin Rate Squeeze Page Designs!
30 Eye-Popping Background Designs!
Proven and Tested Sales Page Templates!
Attention-Grabbing Facebook Timeline Covers!
Curiosity-Driving Pre-Headlines That Sell!
And lots, lots more!
Just cast your eyes on this little lot...
You're Getting All These Cash-Creating Templates
And Many, Many More!
This is an incredible amount of money-making weaponry you're getting your hands on here so let's just summarize...
Here's What You're Getting Today
The Seven Figure Swipe File $199.00
The $7 Million Salesletter Template $399.00
My Personal Power-Selling Template $350.00
60-Megaton Graphics Pack $149.00
Total Value: $1097.00
These cash-creating templates have made me millions of dollars in sales...
So by now, you're probably asking yourself...
"Why are you giving your templates away to me like this Cheney?"
Well, it's simple...
The Reason I'm Giving You These
Money-Making Templates Is
Because I Want You To Become
My Next BIG Success Story...
Because you will spread the word about my business...
And because you will become a raving fan and all the sales you get will show other people how easy it is to make money from online…
All I ask, is that In order for you to make as much money as possible, as quickly as possible from these templates...
And in order for you to achieve big success story status you must go through the official Child's Play Profits training videos...
Which Is Why I'm Giving You
The Official Child's Play Profits Videos
(Worth $497) Totally For FREE!
YES! You get to watch over my shoulder as I reveal to you the powerfully simple 1-2-3 money method that everybody is raving about TOTALLY FOR FREE!
You can now quickly and easily build your own highly profitable online business without the hassles, nightmares and drama.
Just follow the simple step-by-step videos directly to the money!
Your Child's Play Profits training videos are broken down into three groundbreaking modules;
Module #1. The Money Magnet

Module #2. The Profit Factory
Module #3. The Sales Machine
Every single step is covered .
You just watch, copy and profit.
And the best part is...
These Videos Normally Sell For $497
And They're Yours Today For:
$0 - FREE!
Here's What You're Getting Today
The Seven Figure Swipe File $199.00
The $7 Million Salesletter Template $399.00
My Personal Power-Selling Template $350.00
60-Megaton Graphics Pack $149.00
Child's Play Profits Videos, Normally Sold For $497.00
Total Value: $1594.00
Total value: $1594.00
But you won't pay $1594…
You won't even pay $594…
You're getting all, today only…
For just $97! And...
And You're Covered - 200%
Here's My Promise To You...
If You Use These Templates & You Don't See A Huge Boost In Your Customers, Huge Boost In Your Sales And A Huge Boost In Your Income I'll Send You Back Double What You Paid Today.
Guaranteed. You are totally covered with this 30-day guarantee!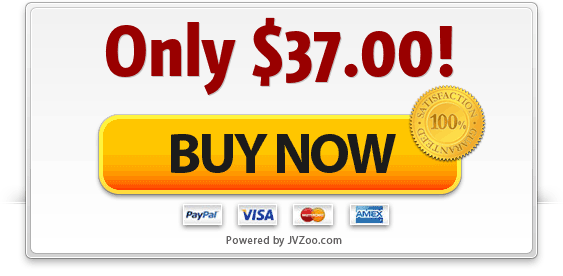 No Thanks, I 'll Do All This By Myself, Alone.